Exceptional Performance & Easy Maintenance
A bespoke design & fitting service catering to your individual style
Why Choose Our Mountain & Cowell Vinyl Flooring?
Authentic Aesthetics: Capturing the authentic look of natural materials, our Mountain & Cowell vinyl flooring replicates the elegance of hardwood, ceramic, and stone. Meaning you can enjoy the timeless beauty of these classic designs without compromising on durability or maintenance.
Exceptional Performance: Our Mountain & Cowell vinyl floors are built to withstand the demands of daily life. With exceptional resistance to scratches, stains, and moisture, they are perfect for busy households, ensuring your floors remain stunning for years to come.
Easy Maintenance: Embrace the convenience of effortless cleaning and maintenance. Our Mountain & Cowell vinyl floors require minimal upkeep, saving you time and effort. Which means you can say goodbye to tedious maintenance routines and hello to more moments enjoying your beautiful home.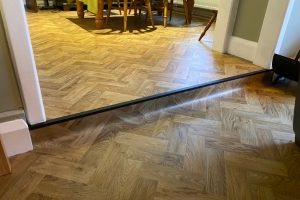 Revolutionise Your Home Or Commercial Space With Mountain & Cowell's Vinyl Flooring Range… Our affordable and stylish vinyl options have gained popularity due to its durability and waterproof properties, making it ideal for kitchens, bathrooms, and utility rooms and to withstand daily wear and tear, providing a perfect solution for your flooring needs.
And with our expert high-quality fitting installation service, you can enjoy minimal disruption and great results, transforming your flooring into something exceptional.
Contact us today or visit our showroom for a personal consultation and discover why Mountain & Cowell's 'Flooring by Design' is the perfect fit for you. Our knowledgeable team will be happy to assist you in exploring our extensive vinyl flooring range tailored to complement your unique home or commercial flooring plan, budget, and lifestyle. We've always got you covered, so go ahead and "Test the Difference" …because we care!
01253 732 273 - Call today